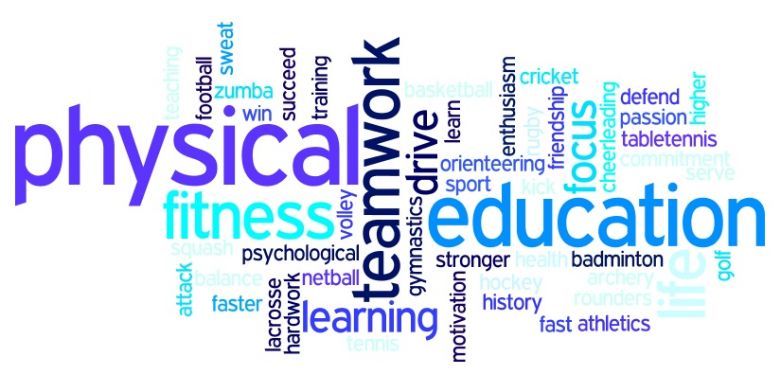 WHOLE BODY HEALTH AND FITNESS
Our Lady of Guadalupe P.E. classes are held in the gym. We also take advantage of the field, tennis courts and our blacktop during good weather. P.E. classes are modified according to where we are located as there are some games that really require four walls!
P.E. classes are another outlet to commit ourselves to celebrate differences, promote communication and self expression, and to foster gospel values. All classes contain a cooperative game or activity to encourage inclusion and community.
Curriculum
The curricular goals for the school year are motor skill development, health enhancing physical activity and interactive behavior development. The curriculum is based on the NASPE National Standards for Physical Education.
Standard 1: Demonstrates competency in motor skills and movement patterns needed to perform a variety of physical activities.
Standard 2: Demonstrates understanding of movement concepts, principles, strategies, and tactics as they apply to the learning and performance of physical activities.
Standard 3: Participates regularly in physical activity.
Standard 4: Achieves and maintains a health-enhancing level of physical fitness.
Standard 5: Exhibits responsible personal and social behavior that respects self and others in physical activity settings.
Standard 6: Values physical activity for health, enjoyment, challenge, self-expression and/or social interaction.
Curriculum focus for PreS, PreK and Kindergarten:
Motor skills
Working together as a group and doing group activities
Listening and following directions
Sharing
Curriculum focus for Grades 1 – 3:
Movement and manipulative skills
Responsibility for behavior, following P.E. rules
Interactive: teamwork, good sportsmanship, Golden Rule
Introduction of fitness and health principles
Curriculum focus for Grades 4 and 5:
 Locomotor skills, emphasizing balance, body control and rhythmic movements
Teamwork, positive team strategies and good sportsmanship
Fitness components and fitness testing
Inclusion and playing for fun and enjoyment
Being self managers with responsible behavior
Curriculum focus for Grades 6 – 8:
Fitness components, fitness testing and using results to evaluate, improve or plan individual fitness goals
Teamwork, positive team strategies and good sportsmanship; understanding the balance of competitive activities with recreational activities
Inclusion and playing for fun and enjoyment
Health issues; genetic, lifestyle and safety
Being self managers with responsible behavior